This retreat is like your favourite dessert after a long day ... every day was different, I loved the combination of fitness & yoga as well as the meditation & coaching. It gave me a chance every day to learn and discover something new about me, it calmed me down. Every minute spent was so much worth it. Fit Chill Out was the long-needed break for myself, my soul and body. It was a week with focus on my needs, my thoughts and feelings and how I can regain the balance in me, which was out of balance by the daily chaos we are often living in.
Carolina Kuzora
"Great people, great place"
Fit Chill Out is a program during which I was able to disconnect from my routine immediately from the day one. It was clearly a time for me and about me, about understanding or even discovering aspects of myself- of my mind and body (as well!)- and relaxing at the same time. Everything was done for: great people, great place and very useful coaching sessions. Clearly Beata's sessions are eye opening. I understand now what I was doing wrong and why I was sometimes stuck, overthinking and turning around an issue or a situation. It's a perfect combination of mind and body training, and all that with a lot of free time to enjoy beautiful Bali and CHILLOUT.
Ewa Justice
"Relaxing and uplifting week"
If you're in need of a break, itching to spark a transformation, or just want a little bit "more"from life, then Fit Chill Out is for you. In just one relaxing and uplifting week, I felt the layers of stress peel away and I was able to check into myself and realign goals, habits and aspirations. Beata facilitates a totally magical retreat experience, it's friendly, encouraging, challenging, sweaty and joyful with a perfect mix of chill time, mindful workouts and coaching sessions. Oh, and the food and location is absolute heaven! Thanks Beata!
Rosie Hope
"A week well spent in paradise!
When signing up, I was mainly interested in the fitness sessions, but got hooked on everything else on day one! The whole retreat was well organized and energetic, but I also had lots of leisure time to find nice cafés for lunch or just chillout at the pool. The location was amazing: tropical, relaxing, and just beautiful! I also loved the fitness and yoga classes with the private trainer at the beach. During the coaching workshops I could focus on myself and my personal goals without the pressure to share, but at the same time the other girls were supportive and inspiring - we really grew together as a group. This was definitely not the last Fit Chill Out Retreat I'm signing up to!
Linda Rinn
"The coaching was fantastic"
I absolutely loved the Fit Chill Out week and will recommend it to anybody who is interested in Yoga, Fitness and Life Coaching.
The coaching was fantastic and I will make sure to incorporate what we learned into my day to day life. The playful yet deep approach to the coaching sessions was perfect. To me it was the right level to push myself to open-up and dig a little deeper. I certainly could have carried on for another week. Thank you again Beata :) It's amazing what you are doing.
Susanne Lochner
Refreshed, reenergised & curious
This Positively ME retreat with Fit Chill Out has sparked curiosity in me to seek possibility in the way I approach my life. I enjoyed the good mix of fitness and coaching session during the retreat and forged some unforgettable friendships too. This retreat has given me the gift of time that allowed me to practice self-reflection and learn more about confidence and positivity. Definitely insightful and a must to try at least once in your life!
Amanda Olivia Lim
Nice way to spoil yourself
I decided to join Fit Chill Out Retreats because I wanted to challenge my mind with powerful questions to think about during my journey here. The biggest change I've found since going on this retreat is remembering to check in on myself more often sometimes. I make sure to listen to my thoughts more mindfully especially when I'm feeling stressed. I would describe this retreat as a way to reconnect with your inner self and bringing the real you that we sometimes put away back into life. I would recommend this to my friends because I think we all sometimes forget who we are and what we want out of life. It's nice to just spoil yourself sometimes!

Brianna de Gaston
Thank you very much for the fantastic week in this magical place. The joy of life will not be forgotten for a very long time. I truly enjoyed the time I could give to myself and to others. It was inspirational to meet so nice people and re-experience simplicity of life. Thank you so much.
Sylwia Olejniczak
"The biggest adventure of my life"
This trip wasn't only a trip, this trip was the biggest adventure in my life. I had an opportunity to do CrossFit classes and learn new types of yoga. This journey left something special in my head, one sentence to be exact: think how far you've come, even if it's not that far, it's still a step forward. And then think about where you want to end up. Use the past as the driving force that is taking you to your destination!
Martyna Rost
Beata, Thank you so much for such a fantastic trip! The magical place that I fell deeply in love with, the sound of the ocean I have in my head and warmth of sun in my heart. This will last!
Karolina Włocławska
"Tones of positive vibrations"
Magical Bali, delicious organic food, yoga & fitness balanced with mind training is a guarantee of holistic You retreat. On top, you are getting tons of positive vibration from people who create Fit Chill Out, Beata (btw. great coach and life freak) and girls from all over the world who will immediately become very close to you. The biggest gem I got for myself is being totally inspired! Thanks :)
Anna Borowiec
The whole trip was fantastic and well organized, you took care of every detail Beata. Yoga and fitness classes were great, location magical and instructors with high qualifications always ready to inspire. The coaching workshop was super interesting and perfect for anyone who has never had coaching experience. Surf lessons, new and unique, unforgettable experience for me. So many things I have done for the first time, I rediscovered myself.
Eliza Kuklawska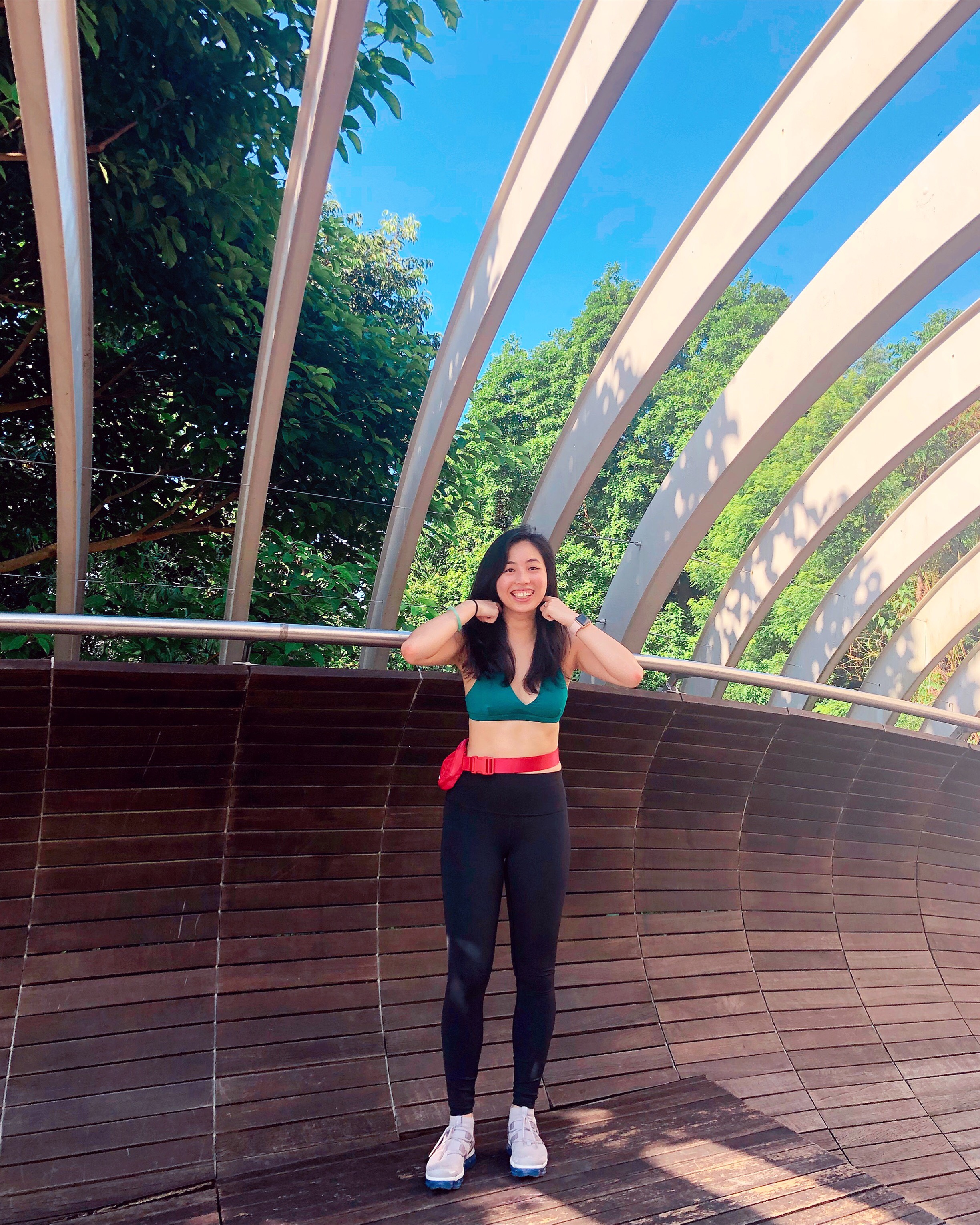 "Perspective-changing workshop"
I attended Beata's Perfectionism Trap workshop and it changed my perspective on my work processes and helped me make peace with a lot of stress that I had going on at the time. The points she brought up made me reflect on how happiness is a choice, and how by constantly pressuring myself to do everything "perfectly," I've been putting my happiness aside and replacing it with negative thoughts and stress. Beata explained how we fall into this "trap of perfection" in very relatable terms and gave actionable tips on how to overcome it. I really enjoyed how she created a safe environment for attendees to share thoughts and incorporated interactive activities into the workshop. If you are wanting to ground your thoughts or make peace with something on your mind, I highly recommend attending a Fit Chill Out events!
Claire Soong