With less than 2h flight from Singapore, Phuket island in Thailand is the perfect quick escape that takes you to a lush and tropical island.
We say NO to typical holiday, and we say YES to relaxed mind while training the body.
Join us to have guilt free me-time, explore the world and enjoy the WEEKEND away.
What's included
3 nights in 2-beds shared room

Breakfast on Sat, Sun & Mon

Airport pick up - Phuket (HKT)

5 group classes of Yoga

3 group mind trainings - Coaching workshops
Accommodation
Think beautifully tropical and modern Dewa Phuket resort, swimming pool and beach to watch the sunset from. You can truly give yourself well deserved guilt free ME-time.
Accommodation in double room, twin-bed is included, however if you'd like to have king size bed for yourself we totally understand, drop us a message and we will make it happen booking you a private room.
Book Your Spot with 295 SGD refundable deposit
All deposits are refundable within 72 hours of booking before 17 April 2019.
After 18 April 2019, all deposits are non-refundable.
BUT THIS IS NOT JUST ANOTHER WEEKEND AWAY…
BOOK BEFORE 17th April AND GET THESE
EXCLUSIVE BONUSES:


BONUS #1: THE POSITIVELY ME 4 WEEK ACTION PLAN (value $500)
We don't love you and leave you. To help make your transformation easier
we've created the 4-week Positively ME Action Plan
that turns a weekend away into a fully transformative experience.

Leave knowing EXACTLY what you need to do once you get home to help you feel lighter and ready to live your best life.
This bonus plan includes:
Positively ME Deep Dive session, which is group online 30 Minutes session - An orientation session from the comfort of your home designed to ease you into the retreat and get you prepped well before you hit the beach.

Positively ME Deep Dive Workbook to support you in preparation for the transformative journey starting with retreat but continuing in your daily life.

Weekly Email Support To Follow Up Your Progress And Hold You Accountable - change begins in Phuket, but will last forever with the right support.

30 Minute Post-Retreat Online Group Coaching Session (with Beata)
BONUS #2: PRIVATE COACHING SESSION WITH BEATA (value $100)
No more unanswered questions which hold you back from living the life you want and
doing things that truly matter to you. Use this private online session with Beata to take happiness in your hands.
That's two juicy bonuses worth $600 - TOTALLY FREE,
when you save your spot before - 17th of April 2019
17 - 20 May 2019
Unleash joyful confidence, master a positive mindset, & revitalize your body in 4 days.

MIND
coaching workshop:
SATURDAY:
Positive thinking Trap
We will start with directing our attention inward to observe the patter of thoughts. We'll tackle the myth about positive thinking, exploring other ways of managing daily ups and downs by bringing awareness and curiosity into daily life.
SUNDAY:
Discomfort & Emotions
Second workshop is very special, as we'll learn to be and live with discomfort. Being able to control the chaos of overwhelming and never ending thoughts and feelings is the key to living the life you want. You will get in touch with your needs and unleash the power of inner resources creating your very own rules of reacting to discomfort.
MONDAY:
Power of ME
You are as strong as you think you are - or maybe not? maybe all you have heard about yourself is just external opinion? What if you are stronger? What if you are good enough? What if you are ok as you are, and the only thing is missing - is the reminder of how far you already got yourself to? Let's work on feeling stuck, overwhelmed and down, let's work using inner power. Let me show you how practical psychology can support your daily life challenges.

BODY - yoga
Hatha Yoga
This class utilizes the classical yoga postures for the purpose of strengthening, opening, and cleansing the body. In Hatha-style classes, the poses are held for varying lengths of time which allows a deeper understanding of the asanas.
Power Vinyasa Yoga
A vigorous and more athletic style of yoga practice, emphasizing strenght and flexibility working together.This class will physically and mentally challenge the practitioner to connect to their inner power, empowering their presence of mind and body. Excellent for loosing weight and toning up.
Yogalates
Unique fusion of two methods pilates & yoga and their best moves-combining the strength of Pilates and the flexibility of yoga. Expect lots of core work- abs, back, pelvic floor, glutes to guarantee a complete , challenging workout. Better posture, strong , lean body , back pain prevention and lots of fun are inevitable "side effects " of this class.That along with improved breathing, circulation and energy may increase your ability to burn calories.
Restorative Yoga
Restorative yoga is a practice that is all about slowing down . It is designed to restore the nervous system and help release deeply held tensions from the body and mind. Restorative yoga balances a fast lifestyle and has an enormous capacity to heal physical and mental symptoms that are stress related.
Class Length
Coaching sessions 60-90 minutes (3 sessions)
Yoga 60 minutes (5 sessions)
See how we planned your 4 - days in Phuket:
DAY 1 - Friday
pick up from Airport
check in from 3pm
chill out time
6pm beach sunset welcome dinner
DAY 2 – Saturday
7 – 8 Power Vinyasa Yoga
Breakfast
9.30 – 11.00 Coaching
Chill Out
4. 30 – 5.30 Hatha Yoga
Chill Out
DAY 3 – Sunday
7 – 8 Yogalates
Breakfast
9.30 – 12.00 Coaching
Chill Out
4.30 – 5.30 Restorative Yoga
Chill Out
DAY 4 – Monday
7 – 8 Yogalates
Breakfast
9.30 – 11 Coaching
check out at 12
chill out
You are the boss so Chill Out
You can dive-in and chill in the swimming pool, catch up on reading books or simply work on your suntan as much as you like. Taking advantage of the extra options you can indulge yourself with massage in the SPA (oooh yes, we do recommend it!) or spend time on the beach. Just make sure you don't plan too much, remember it's time to chill and do nothing.
Accommodation info
Dewa Phuket is a place where tropical atmosphere is all around. With beach and SPA you can truly give yourself well deserved guilt free me-time. Accommodation in double room, twin-bed. If you'd rather have your own king size bed for yourself, we totally understand it, just let us know and we will make it happen (extra $).
Check-in from 3pm

Check-out until 12nn
It's better together
Want to come with a friend or partner? They are welcomed! If you'd like to share the room with my friend or partner who will not be taking part in the retreat's activities, then just let us know. We will prepare the room accordingly so you both can RELAX.
friend sharing room with you 600 SGD
Group size
We will have relatively small group from 6 to 12 people. It's not a mass event. It's a life changing experience for those who wants to have me-time, who are ready to train and transform their mind-set.
We ask for 295 SGD refundable deposit upon booking and then the remaining amount to be paid within a month of retreat date

All deposits are refundable within 72 hours of booking before 17 April 2019. After 18 April 2019, all deposits are non-refundable.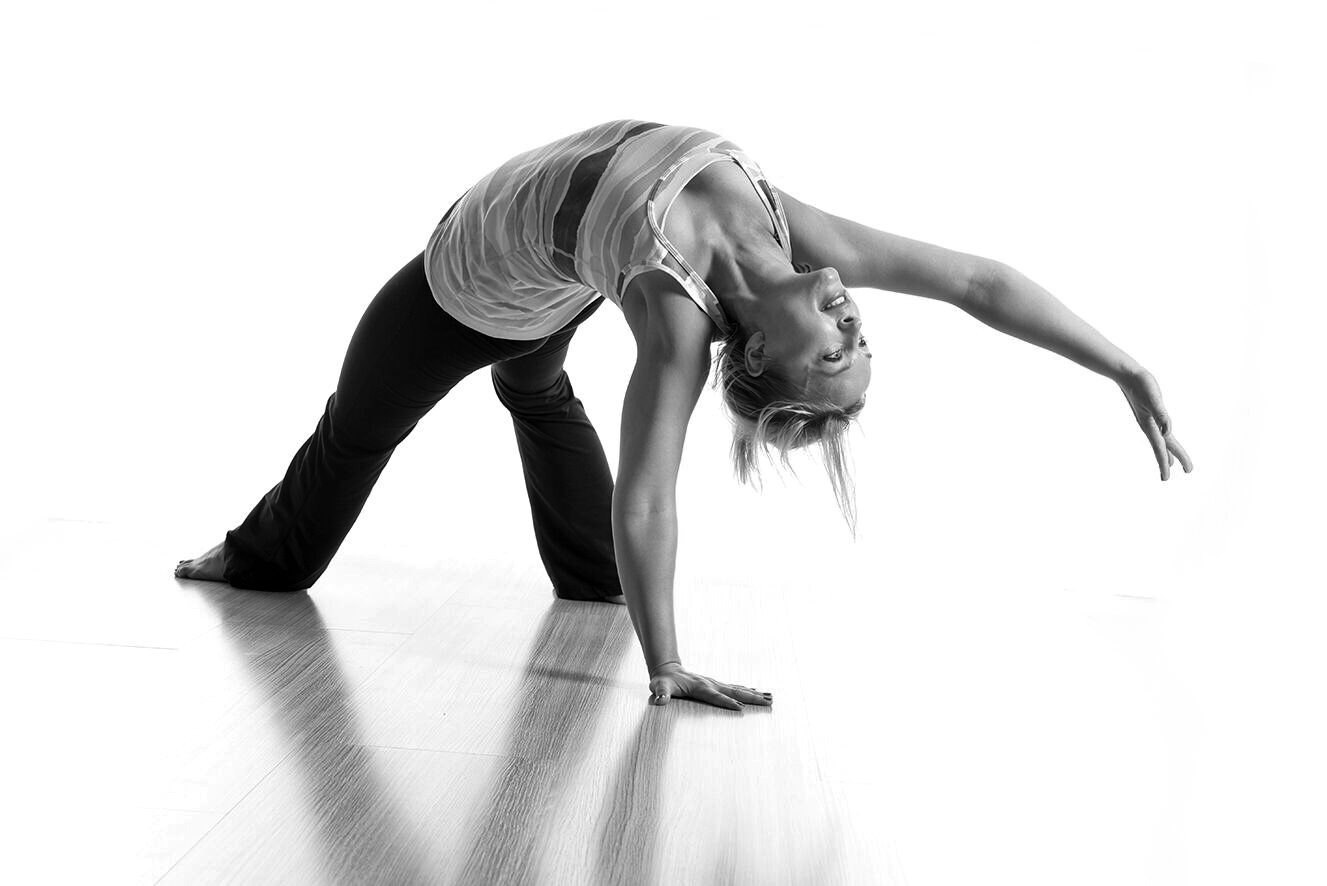 "A wise girl knows her limits, a smart girl knows that she has none."
Be limitless .... Fun, self-acceptance, confidence, honesty, health and strength - that's what Dorota is all about and what she wants for you! She believes it's important to work on different components of fitness using various forms - suitable to your needs, likes, dislikes and to consider the mind and spirit aspect as well
COACHING -
Beata Justkowiak
Former athlete, professional Psychologist and Life Coach felt the need to create a space that was not only energising and lifting for the mind, but also the body. Founder of Fit Chill Out Retreats.
Beata has a penchant for dark chocolate, a good belly laugh and thought provoking conversations. She moved from Poland to Singapore knowing that the sky was the limit.

Wondering if Fit Chill Out is for you?
Beata believes that happiness lies within ourselves and it is for us to grab and run with.
Laughter, exercise, training, energy are all limitless and for everyone.
There is no one type of person that Fit Chill Out Retreats are for, they are inclusive and designed so that you, yes you, can get the best for you. Not the best of what we feel we should have or the life we should be living, but the one that is for you.


To read our FAQ's click here.